Treat Chipped Teeth and Enhance the Smile
By Stephen Rogers on October 06, 2015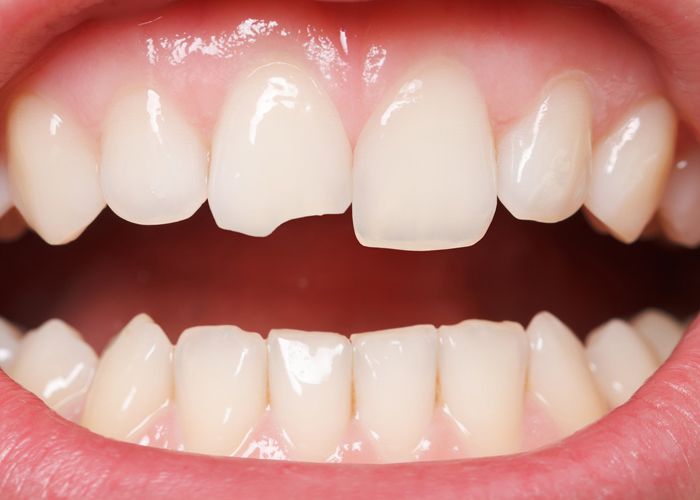 A beautiful smile can be hard to come by, and it doesn't take much to affect the appearance of an otherwise unflawed smile. For instance, even the smallest chip on a tooth can draw people's attention. Unfortunately, there are many causes of chipped teeth and this problem affects a number of our Long Island patients. The good news is that, despite the many factors that can lead to chipped teeth, there are several restorative dentistry treatments that can rebuild tooth structure, as well as cosmetic dentistry treatments that can enhance the appearance of chipped teeth. Our experienced dentists at Greater Long Island Dental can help patients explore these treatment options and find one that will give them back a beautiful, unblemished smile.
Causes of Chipped Teeth
Most people have heard over and over again how strong the natural teeth are, so when a patient does suffer a chipped tooth, they are often surprised that it happened. It is true that the teeth are strong and are protected by a durable layer of enamel. However, this does not mean that the teeth are indestructible. Outside forces can damage the teeth and cause chips, especially if the teeth have already become worn down by aging, decay, or other dental problems. Below are some of the most common causes of chipped teeth:
Bruxism: Bruxism is the medical term for teeth grinding and teeth clenching. This is a harmful habit that can not only wear down tooth enamel, but can also result in a sudden chip or break.
Using the teeth as tools: Many people rely on the teeth as tools (opening cans, biting down on tags, etc.), but the teeth are not meant to perform these tasks. Using the teeth in this manner is likely to result in a chip.
Biting down on a hard food: Foods like hard candies and lollipops or ice cubes are not meant to be chewed, but many people do so anyway. This puts excessive force on the teeth and is a common cause of chipped teeth.
Facial injury: Facial injuries during sports or other athletic activities can easily result in a chipped tooth. This is why the use of a protective mouth guard is so important when participating in sports.
Treating Chipped Teeth
A chipped tooth is an obvious aesthetic flaw, and can also lead to increased tooth sensitivity and a heightened risk of infection. By restoring a chipped tooth, patients can protect oral health and enhance the appearance of the smile. There are several restorative and cosmetic dental treatments that our dentists can offer to patients who have chipped teeth, including the following:
Dental bonding
Dental crown
Porcelain veneers
Our dentists can examine how extensive the damage is to help patients settle on a treatment option that is most appropriate for their unique situation.
Contact Us
If you have a chipped tooth and would like to restore the strength and beauty of your smile, let our team of experienced dentists help. Contact us to learn more about our chipped tooth treatment options. We look forward to hearing from you!
Related to This
"

We are dedicated to making you feel welcomed, respected, and truly cared for.

"