Dental Treatment Options for Cavities
By Stephen Rogers on October 19, 2015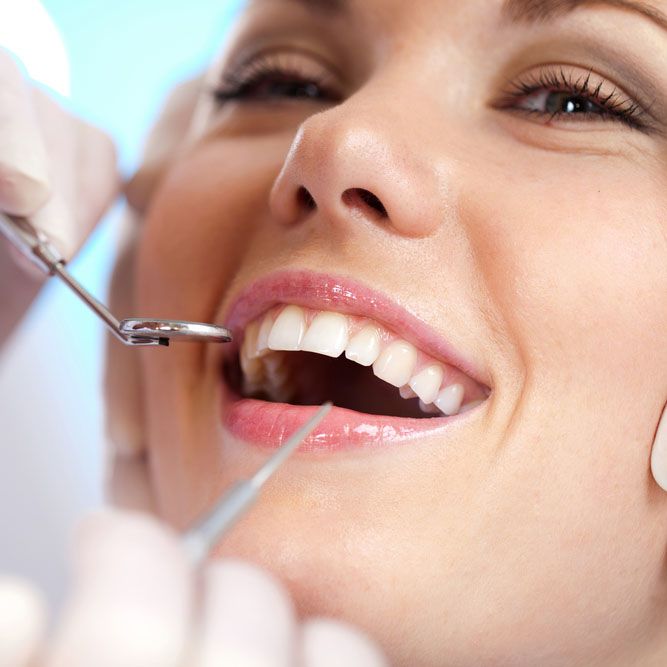 Here at Greater Long Island Dental, our dentists always strive to offer the best dentistry possible. This includes restorative dentistry to address minor cavities, serious tooth decay, and gum disease.
Cavities are a common dental issue that we face every day. Let's take a moment to consider the treatment options out there for cavities.
About Cavities
Also known as dental caries, cavities are portions of the tooth structure that have been damaged by the effects of oral bacteria. When bacteria feeds on food particles, it produces an acidic substances that can wear down tooth enamel. The gradual wearing down and destruction of this tooth enamel is a cavity.
Cavities can range in severity from minor to quite severe. Thankfully there are numerous dental restoration options that can be used to address tooth decay of varying degrees.
Dental Fillings: Ideal for Minor Cavities
Dental fillings are an ideal treatment option for regular or minor cavities. Dental fillings will help restore the lost or compromised tooth structure, allowing patients to bite and chew and they normally would without any fear of doing further structural damage to a tooth.
Inlays and Onlays: Great for More Serious Tooth Decay
For more serious levels of tooth decay, a traditional filling will not be effective. In these cases, the best option to consider is an inlay or an onlay. These are larger dental restorations, and they can be used to rebuild larger portions of compromised tooth structure, including the cusps (biting surfaces) of the teeth.
Dental Crowns: Save a Tooth That's Severely Damaged
When inlays and onlays are not enough to address a severe case of tooth decay, a dental crown is typically the last resort. Crowns are designed to cap a seriously damaged tooth, protecting it from further harm and restoring your ability to bite and chew as well.
Root Canal Treatment: Alleviating an Infected Tooth
When a patient suffers from serious tooth decay, it can result in the infection of the dental pulp within the tooth. When this happens, root canal therapy is performed. During a root canal, the infected pulp within the tooth is removed and the interior pulp chamber is sterilized, saving the tooth from extraction and preventing spread of infection.
Tooth Extraction: When a Tooth Cannot Be Saved
If a tooth is too fargone and damaged by a major cavity, a dentist may recommend tooth extraction in order to prevent more serious dental health problems. If you do have a tooth removed, your dentist can go over replacement options with you during a consultation.
Options for Preventing Cavities and Tooth Decay
In order to prevent cavities and keep your smile as healthy as possible, consider the following oral hygiene tips:
Brush your teeth at least twice a day
Floss your teeth at least once a night
Avoid drinking soda and sugary beverages
Avoid snacking on junk food (particularly candy)
Drink water to stay hydrated and to keep your mouth clean
Visit your dentist twice a year for regular checkups
Contact Greater Long Island Dental
If you would like to learn more about your many different treatment options for cavities, be sure to contact our cosmetic and restorative dentistry center today. The team at Greater Long Island Dental will help you have a healthy and beautiful smile.
Related to This
"

We are dedicated to making you feel welcomed, respected, and truly cared for.

"