Dental Damage and Aggressive Tooth Brushing
By Stephen Rogers on August 11, 2017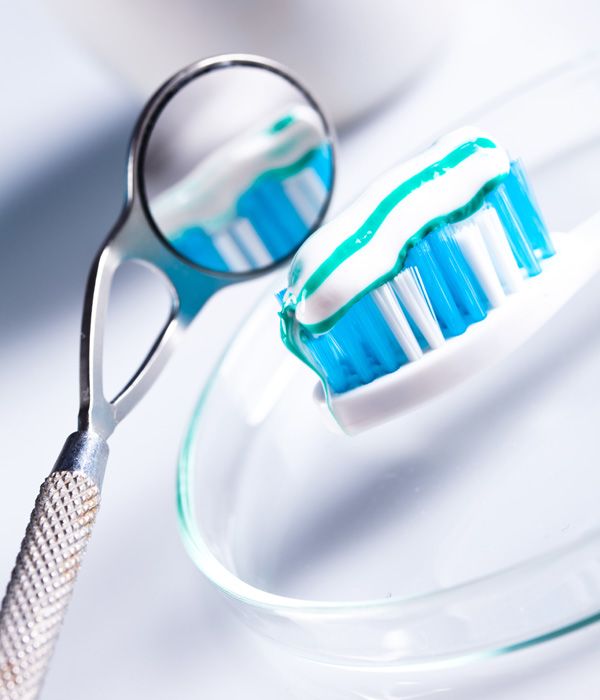 Following a good oral hygiene regimen is key to maintaining your natural smile and preventing plaque build-up, gum disease, and other oral health complications. However, practicing proper techniques is important to this process. Applying too much pressure when brushing can lead to serious dental damage, requiring the need for gum repair and restorative treatments.
Although it may seem that brushing harder will make your teeth cleaner, it can actually be harmful, increasing your chances for gum recession and dental sensitivity. Learn more about the link between dental damage and aggressive tooth brushing from our doctors at Greater Long Island Dental in Long, Island, NY, along with how you can prevent it from occurring.
How Can Aggressive Tooth Brushing Damage Your Teeth?
Although you may want to purchase the medium or hard-bristled toothbrush at your local grocery store, these types of toothbrushes can actually cause more damage than good. When a medium or hard-bristled toothbrush is used in combination with too much pressure and improper brushing techniques, it can weaken your enamel and damage your gum line.
Brushing side-to-side rather than in a circular motion can cause your gums to pull away from around the base of your tooth. When this occurs, it exposes the sensitive tooth roots and increases your risk of food and other bacteria getting trapped below the gum line. Over time, this can lead to:
Tooth decay
Gum disease
Enamel erosion
Gum recession
Dental sensitivity
Tips to Prevent Damage
While brushing your teeth at least twice a day is important to maintaining a healthy smile, it doesn't mean that aggressive brushing is necessary. To prevent dental damage from occurring, we recommend that you:
Use a good toothbrush: Purchase a soft-bristled toothbrush. Electric toothbrushes also provide an excellent solution to protecting your smile. These devices offer a sensitive option and automatically use a circular brushing method.
Apply gentle pressure: While it may seem like brushing harder and longer produces better results, gentle pressure for about two minutes is all that is required to clean your teeth. If your toothbrush has flattened bristles, this is a sign of using too much pressure.
Use proper brushing techniques: When brushing your teeth, it's important to hold the toothbrush at a 45-degree angle and use a circular brushing motion rather than side-to-side motion.
Types of Restorative Treatments Offered
If dental damage has already occurred as a result of your tooth brushing techniques, our doctors offer a variety of restorative treatments to help repair your smile. These can include:
Tooth-colored fillings for minor to moderate enamel erosion
Inlays or onlays for moderate tooth decay and damage within the cusp of the tooth
Same-day dental crowns for chipped, fractured, or severely eroded molars
Dental bonding for sensitive or chipped teeth
Periodontal treatment for the beginning stages of gum disease
Flap surgery or gum grafting for repairing the gum line and eliminating gum disease
Protect Your Smile
If you are concerned you may be damaging your smile due to improper brushing techniques, we invite you to schedule a consultation with one of our doctors today online. You can also give us a call at (516) 468-7103. During your examination, a dental hygienist will clean your teeth and discuss tips on how to adjust your oral hygiene regimen. If necessary, we can also repair your smile with one of our restorative treatments.
Related to This
"

We are dedicated to making you feel welcomed, respected, and truly cared for.

"