Cosmetic Treatment Options for a Jutted Tooth
By Stephen Rogers on October 09, 2017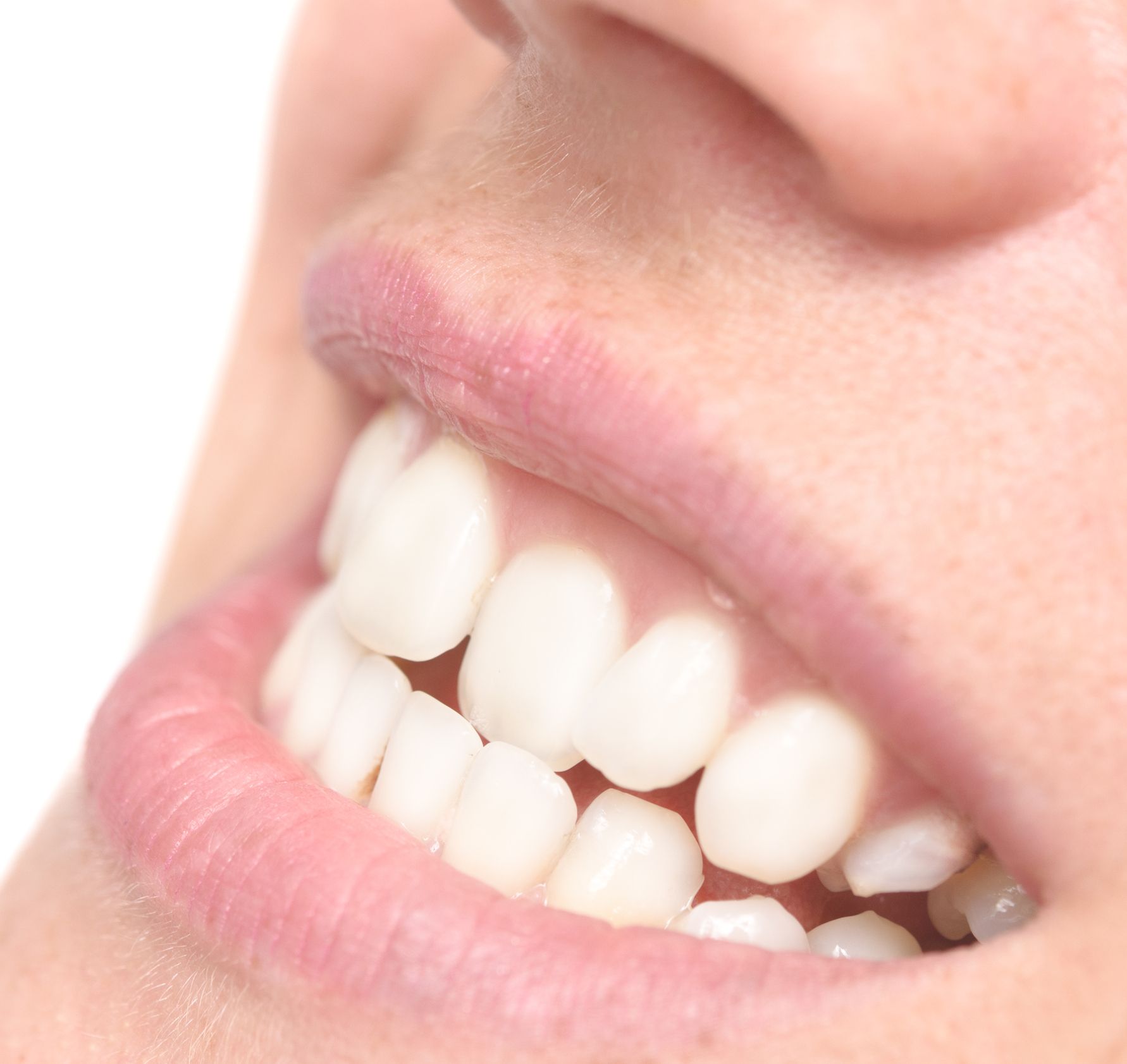 Do you have a single tooth that protrudes compared to the teeth that surround it, disrupting otherwise straight, uniform teeth? If so, you have what many dental professionals refer to as a "jutted" tooth. While many people are fine with one or two jutted teeth, others prefer to have their teeth align flawlessly in their mouths. If you belong to this latter group, the team of caring dental professionals at Greater Long Island Dental is pleased to inform you that our comprehensive selection of cosmetic dentistry treatments may offer an ideal solution to your issue.
You don't necessarily have to undergo treatment with traditional metal braces to achieve outstanding realignment of your teeth. In discussing your treatment options for a jutted tooth at our Long Island, NY practice, our dentists will evaluate your mouth to determine whether you are a good candidate for any of the cosmetic dentistry alternatives that could be used to address your issue. They will then recommend the most conservative treatment plan that is likely to produce the best possible results in your unique case, given your personal needs and goals.
If you are dissatisfied with the appearance of your smile due to a jutted tooth, please don't hesitate to schedule your initial consultation at Greater Long Island Dental. We would be thrilled to hear from you!
Potential Treatment Options for Jutted Teeth
There is no single "best" treatment for a jutted tooth. The treatment that is best suited to you will depend on the angle to which your tooth protrudes, the underlying cause for its protrusion, your cosmetic goals for treatment, how quickly you want to achieve your desired results, and other factors.
Potential treatment options for jutted teeth available at our practice include:
Invisalign®: In most cases, jutted teeth can be attributed to misalignment due to overcrowding. This issue can be resolved through Invisalign® therapy, which uses a series of clear plastic aligners to gradually shift the teeth into their proper positions in the mouth. Each custom aligner is swapped out for the next in the series approximately every two weeks. Unlike traditional metal braces, Invisalign® aligners are extremely comfortable, virtually invisible except upon close inspection, and can be removed for brushing, flossing, and eating. As long as they are worn for 20 to 22 hours each day, treatment time is generally similar to that of traditional braces.
Porcelain veneers: Custom-crafted porcelain veneers can be bonded to the front surfaces of the teeth as a type of "instant orthodontics." These stunningly natural-looking, aesthetically pleasing fabrications conceal jutting and make the teeth appear perfectly aligned.
Porcelain crowns: If one or more of the side teeth are jutted, porcelain crowns can restore the shape and alignment of those teeth. Those teeth will be filed down, and the porcelain crowns will be placed over top, recreating these teeth from the gum line up.
Learn More about Treatment for a Jutted Tooth
If you would like to learn more about treatment options for jutted teeth, please contact Greater Long Island Dental today.
Related to This
"

We are dedicated to making you feel welcomed, respected, and truly cared for.

"