Invisalign® Express: A Faster Kind of Invisible Orthodontics
By Stephen Rogers on January 30, 2018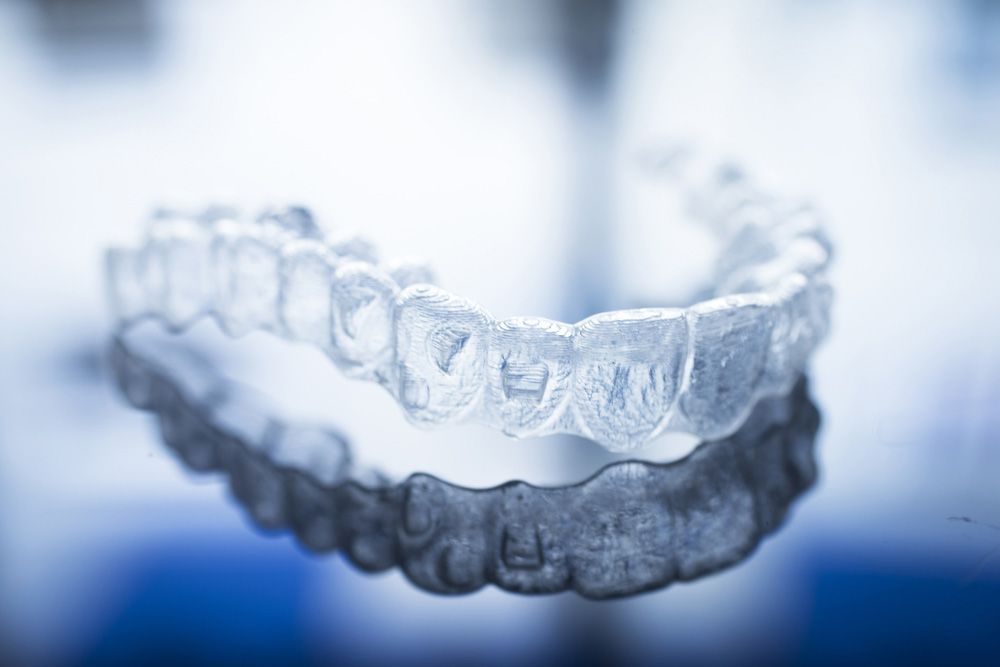 More and more adults and teens have expressed interest in Invisalign®, a clear alternative to traditional braces. Rather than using brackets and wires, Invisalign® uses clear plastic aligner trays that are easy to put on and take out. That means patients can undergo orthodontic treatment without any changes to their diet or oral hygiene hassles.
Our Long Island, NY dental practice is proud to offer Invisalign® as well as Invisalign® Express. The latter is an excellent alternative to traditional Invisalign® that's ideal for minor cases of malocclusion.
What Is Invisalign® Express?
Simply stated, Invisalign® Express is a faster version of traditional Invisalign® treatments. It's designed to address the needs of people whose teeth are only a little bit crooked. Using the same principles as traditional Invisalign®, patients are able to experience the benefits and convenience of invisible orthodontic care.
How Does Invisalign® Express Differ from Normal Invisalign®?
Invisalign® Express involves fewer aligner trays than traditional Invisalign®, and hence requires less time to finish treatment.
Beyond that, the principles of Invisalign® Express are the same. Patients wear their aligner trays at all times except for when eating, drinking, and cleaning their teeth. That's roughly 22 hours a day. Every two weeks, patients discard the current aligner and move on to the next one in the sequence, gradually improving the alignment of their smile.
How Many Invisalign® Express Aligners Are Needed?
The exact number of Invisalign® Express aligners can vary from patient to patient. For most patients, 10 aligners tends to be the average.
For comparison, traditional Invisalign® typically requires between 20 and 30 aligners.
How Long Does Invisalign® Express Treatment Take?
As with the number of aligners, overall Invisalign® Express treatment times can vary. On average, Invisalign® Express treatment tends to take about 6 months.
For comparison, traditional Invisalign® treatment can take a year to 2 years.
Invisalign® Express Is Less Expensive
Given that Invisalign® Express requires fewer aligners and takes less time than traditional Invisalign®, the overall cost of treatment is lower. That's what makes Invisalign® Express so appealing to patients: all of the benefits with a fraction of the healing time and a lower cost.
Ideal Candidates for Invisalign® Express
In order to qualify for Invisalign® Express treatment, strict criteria must be met. Candidates for Invisalign® Express experience the following:
Minimal rotation of the front teeth
Less than 1.5 mm of expansion needed per dental arch
Less than 2 mm of crowding or spacing per dental arch
Less than 2 mm of midline correction needed
During a consultation at our practice, we can assess the nature of your tooth misalignment and determine if Invisalign® Express is right for you. We can also go over the risks and benefits of the procedure and answer any questions that you may have about the process.
Is Invisalign® Express Right for Me?
If you suffer from very minor tooth misalignment and meet the criteria above, Invisalign® Express may be the right option for you. If your tooth misalignment is too serious for Invisalign® Express, your dentist may recommend traditional Invisalign® or other orthodontic treatment options.
Contact Greater Long Island Dental
To learn more about Invisalign® Express and how it can help you smile with renewed confidence, be sure to contact Greater Long Island Dental. Our team looks forward to your visit and discussing all of your treatment options in much greater detail.
Related to This
"

We are dedicated to making you feel welcomed, respected, and truly cared for.

"