BOTOX® Results: What to Expect after Your Treatment
By Stephen Rogers on September 07, 2018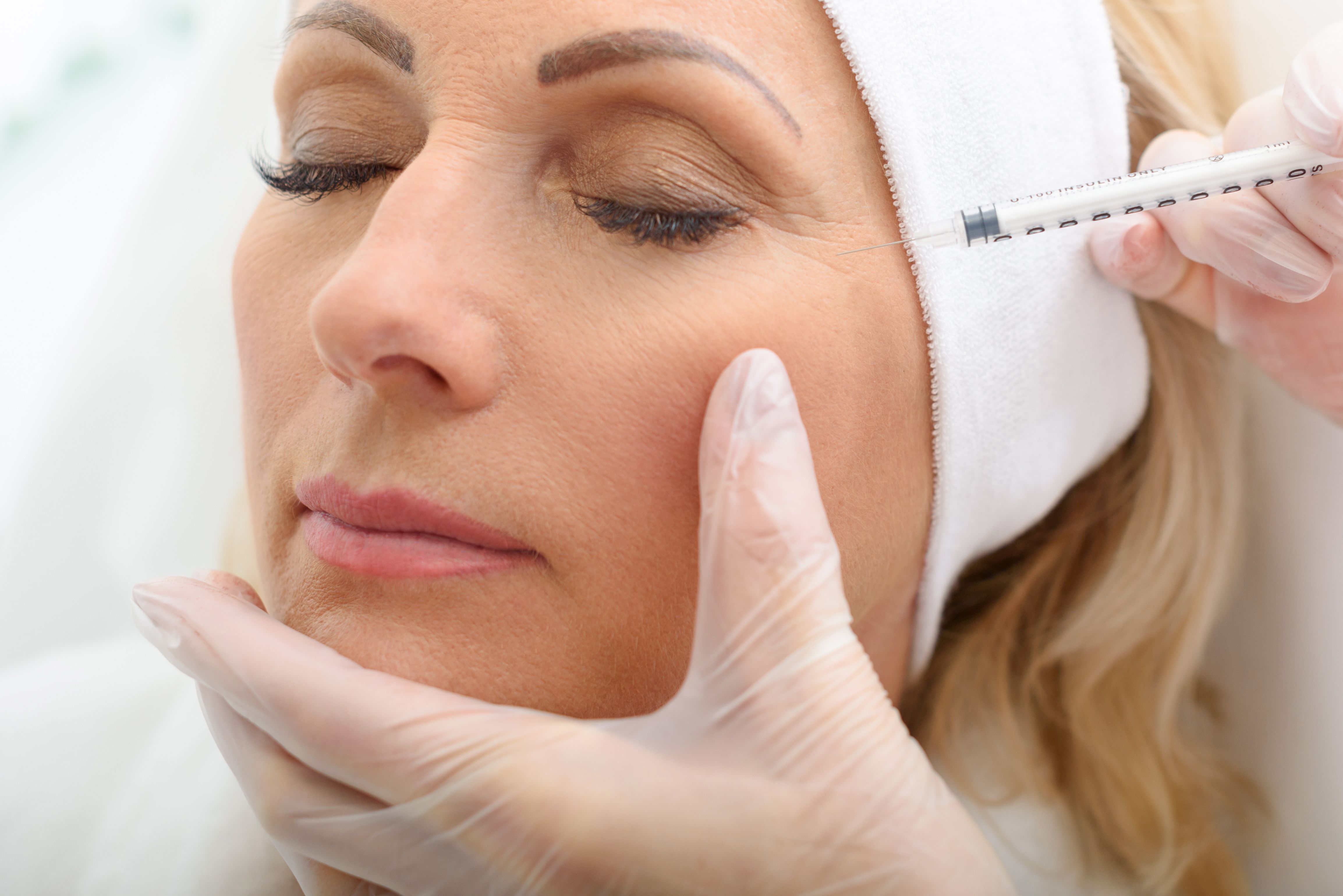 Many of our patients seeking aesthetic enhancement choose BOTOX® injections as part of their treatment at our Long Island, NY practice. BOTOX treatment can reduce or eliminate the signs of aging, such as wrinkles and fine lines.
Approved by the FDA, BOTOX is injected into targeted areas to temporarily weaken the muscles associated with lines and wrinkles. On average, BOTOX results last between three and six months. To maintain the desired effects, BOTOX must be administered every few months as recommended by your doctor.
Factors Affecting BOTOX Results
The efficacy of BOTOX is directly related to the location of the injection. For example, while deep creases can be significantly reduced, they will not disappear altogether. In addition, you may require more frequent sessions to maintain your results.
In other words, the deeper the wrinkles, the less effective the treatment. Other factors that can affect the longevity of BOTOX include the patient's age and the elasticity of the skin.
Consistent Treatments May Increase Duration
Research suggests that routine BOTOX use can actually help the effects last longer. Botulinum toxin A, the active ingredient in BOTOX, temporarily paralyzes the targeted muscles. As a result, these muscles are not used, and therefore shrink over time. For this reason, some patients may need fewer sessions over time.
How Often Can I Receive BOTOX?
As aforementioned, BOTOX results generally last between three and six months. In most cases, patients can undergo another session whenever they notice the effects of their previous treatment wearing off. It is important to note, however, that BOTOX should not be administered more frequently than every three months, as your body could build up a resistance.
Maintaining BOTOX Results: Things to Do
BOTOX can noticeably enhance your appearance, making your skin look younger and healthier. To maintain these results for as long as possible, be sure to:
Wear sunscreen: No matter the season, individuals should wear sunscreen with an SPF of at least 30. Add a hat and sunglasses for optimal protection.
Drink plenty of water: Staying hydrated is an important aspect of skin care.
Use gentle cleansers: These can remove dirt, debris, and dead skin cells without drying the skin.
Use a moisturizer: A hydrating moisturizer can make a world of difference. Ask your clinician or dermatologist for specific recommendations.
Eat a well-balanced diet: Food is fuel. What we put into our bodies has a direct impact on the skin. Eat foods that are high in vitamins and minerals. Avocados, walnuts, broccoli, and fish are all beneficial for skin health.
Maintaining BOTOX Results: Things to Avoid
There are also things you should avoid in order to keep your skin looking its best. Following BOTOX, patients should steer clear of:
Strenuous exercise: BOTOX needs at least 24 hours to settle into the skin. Do not work out or participate in any strenuous activities.
Lying face down: For two to four hours, avoid laying down. Pressure on the face can adversely affect the results of your treatment.
Smoking: Tobacco use thins the skin and causes wrinkles. If you are considering quitting, now is a good time.
Alcohol: Alcohol can increase the risk of bruising. It is a good idea to avoid alcoholic drinks for a few days before and after your procedure.
Touching the injection site: It can be tempting to massage the area following your treatment. However, any unnecessary pressure or movement can hinder your results.
Blood thinners: If you take an anti-clotting drug, talk to your primary care physician about discontinuing the medication a few days before your BOTOX treatment.
Heat exposure: Redness and inflammation is normal after BOTOX. To avoid exacerbating these side effects, stay out of direct sunlight for the first few days.
Contact Greater Long Island Dental
If you are interested in learning more about BOTOX injectables at our practice, schedule a consultation. Contact us online or call us at (516) 468-7103.
Related to This
"

We are dedicated to making you feel welcomed, respected, and truly cared for.

"