Problems that Can Be Addressed with Full Mouth Reconstruction
By Stephen Rogers on September 11, 2018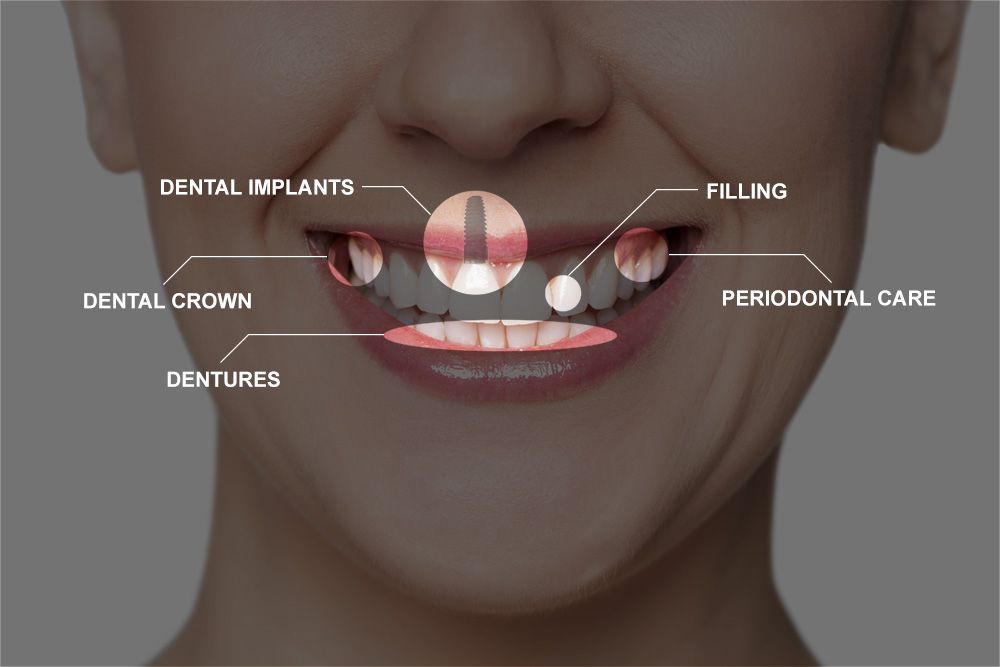 Patients with multiple oral health issues can benefit from full mouth reconstruction, a comprehensive treatment plan that combines two or more restorative procedures to improve dental health and function.
If you are dealing with several dental issues and are considering restorative work, you may be wondering if full mouth reconstruction is right for you. Here, our team at Greater Long Island Dental discusses problems that can be addressed with full mouth reconstruction. To schedule your consultation, contact our Long Island, NY dental practice today.
Tooth Decay and Dental Damage
Have your teeth been weakened by cavities? Do you have a fractured tooth due to trauma? If so, restorative treatments can effectively repair decayed and damaged teeth. Small cavities can be treated with dental fillings, while larger cavities or fractured teeth can be addressed with inlays, onlays, or dental crowns.
Gum Disease
Periodontal disease is prevalent worldwide. In the United States, nearly half of all Americans have gum disease at some point in their lives. This condition can cause an infection below the gum line and erode the supporting jawbone, resulting in a host of oral health issues, including bad breath, bone loss, mobility, and even tooth loss.
We offer a wide range of periodontal treatments to eradicate infection and prevent further tissue damage.
Missing Teeth
Missing teeth can lead to other serious complications, such as shifting, tooth decay, and gum disease. A complete smile is essential to long-term oral health.
Patients with missing teeth have a few different options when it comes to replacement. However dental implants are the most popular choice among our patients, as they currently boast the highest success rate among other alternatives.
Infected Teeth
Do you have a severe toothache or swollen jaw? You could have a dental abscess, which indicates an infected tooth. This condition occurs when bacteria invade the pulp chamber.
Once this happens, there are only two treatment options: root canal therapy or extraction. We prefer to save natural teeth whenever possible, but there are situations in which a tooth may need to be removed to preserve oral health.
TMJ Disorder
If you are experiencing jaw pain, headaches, earaches, or discomfort in the neck, shoulders, or back, TMJ disorder could be to blame. This condition can be caused by several different factors, including dental misalignment, arthritis, jaw injury, or teeth grinding.
These symptoms can often be treated with a custom oral appliance. This device places the jaw in a more advantageous position to reduce tension and force associated with TMJ disorder.
Bruxism
Teeth grinding or clenching can result in several serious issues, including tooth erosion, chipped teeth, and TMJ issues. A custom oral appliance is an excellent way to protect the teeth and prevent damage from occurring in the first place.
If dental damage has already occurred as a result of your bruxism, we can perform restorative treatments to bring health and function back to your smile.
Contact Greater Long Island Dental Today
Because each patient has his or her own set of needs, each full mouth reconstruction treatment plan will be unique. To explore your treatment options, schedule a visit at our practice. Our doctors can design a personalized plan to fit your oral health goals. Call our office at (516) 468-7103 or contact us online anytime.
Related to This
"

We are dedicated to making you feel welcomed, respected, and truly cared for.

"