Missing Teeth? We'll Help Bridge the Gap
---
A dental bridge can be a great option for someone missing one or more adjacent teeth. 
Dental bridges are a long-lasting tooth restoration. Generally, bridges work by placing crowns on either side of your missing tooth (or teeth) and using those restorations to secure your bridge in place 
The finished restoration effectively bridges the gap between missing teeth, restoring the health and beauty of your smile. 
Here at Greater Long Island Dental, we offer several different types of custom, durable tooth bridges to our Massapequa community. Contact us to learn more or set up an appointment.
---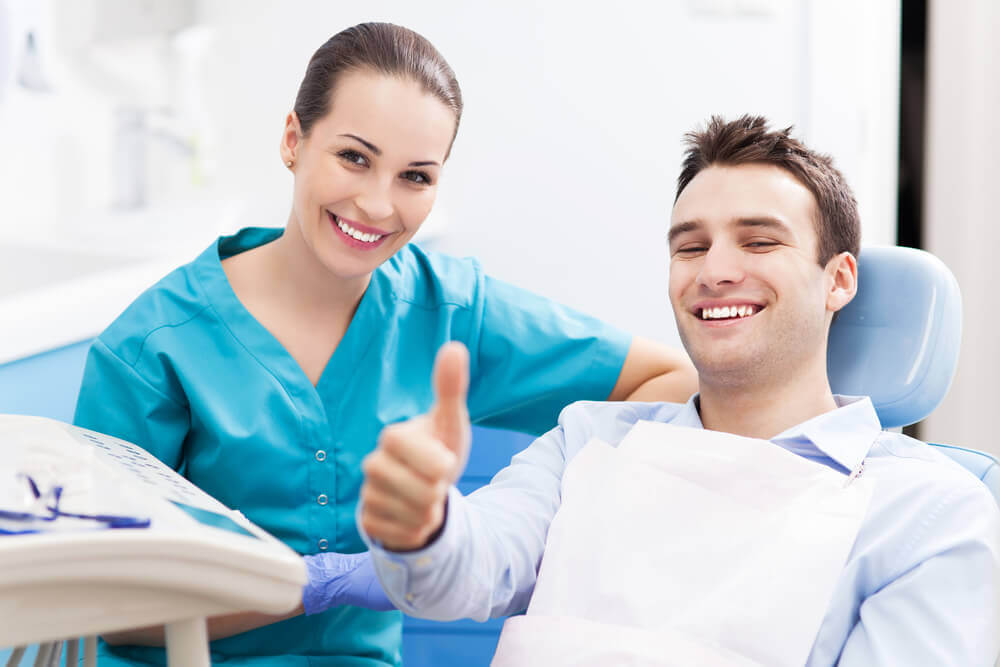 Benefits of Dental Bridges
---
Not only are dental bridges a great way to restore a healthy and natural smile, but they also help by: 
Providing stability when you chew or bite

Allowing you to eat and speak naturally 

Maintaining your natural facial structure 

Preventing teeth from moving or misaligning

Promoting healthier gums and

jaw tissue
Bridges are good for your smile — and your health, too! 
---
Tooth Bridges vs. Partial Dentures
---
Both dental bridges and partial dentures help maintain the overall structure and function of a smile containing missing teeth. 
The key difference between dental bridges and partial dentures is the latter are not fixed in place.  Dentures are removable fixtures that need to be taken out and cleaned regularly. Your bridge can be cared for just like a natural tooth!
We can help you decide which is the best fit for you. Learn more about dentures at Great Long Island Dental here. 
---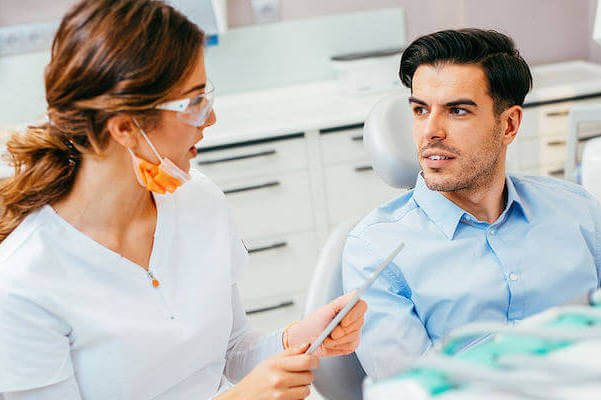 What to Expect from Dental Bridge Treatment
---
We're dedicated to making your dental bridge treatment as comfortable as possible with our high tech, restorative solutions. Here's how the process will work: 
Step 1:

Meet with your dentist for a consultation. They'll review the different types of dental bridges and find the best option for you. 
Step 2:

The neighboring teeth are prepared to be the anchor of your tooth bridge. Depending on the type of bridge your dentist recommends, this may require a crown or a tooth implant. 
Step 3:

Impressions are taken of your teeth and a temporary bridge is placed to protect your teeth until your permanent bridge is complete. In some cases, we may be able to make a same-day CEREC bridge with no temporary needed!
Step 4:

Once the finished bridge is ready, you'll come back in for your follow-up appointment. The bridge will be fixed into place, leaving you with a healthy, beautiful smile! 
Contact us to learn more or set up an appointment today. 
---
---
Frequently Asked Questions
Which is the best restoration? Bridges, implants, crowns, or dentures?
Implants, crowns, bridges, and dentures all have their own unique benefits. Which is the best restoration for you depends on many factors, including the health of your remaining teeth, gums, and bone. You must also consider both the durability and aesthetics of the finished restoration.
How long does a dental bridge last?
With thorough homecare and regular exams and cleanings, your dental bridge may last for 5-15 years — or even longer.
How can I care for a dental bridge?
Caring for a dental bridge is simple. Keep brushing and flossing daily. Depending on the style of bridge you have, it may be removable for cleaning. Don't miss your regular cleanings and exams. Gum disease around a bridge is common and something our dentists monitor closely.
"Have been going to this Dental Office for 25+ years. The doctors, hygienists and office staff are amazing. Great dental care and compassionate doctors. Highly recommend."
---
At Greater Long Island Dental in Massapequa, our dentists take great pride in helping our patients restore their smiles without unnecessary stress, worry, and discomfort. We're friendly, gentle, and committed to your comfort every step of the way.
We'll help restore your smile and confidence with your new dental bridge. At our office, you'll always be treated with kindness, respect, and compassion.
---
---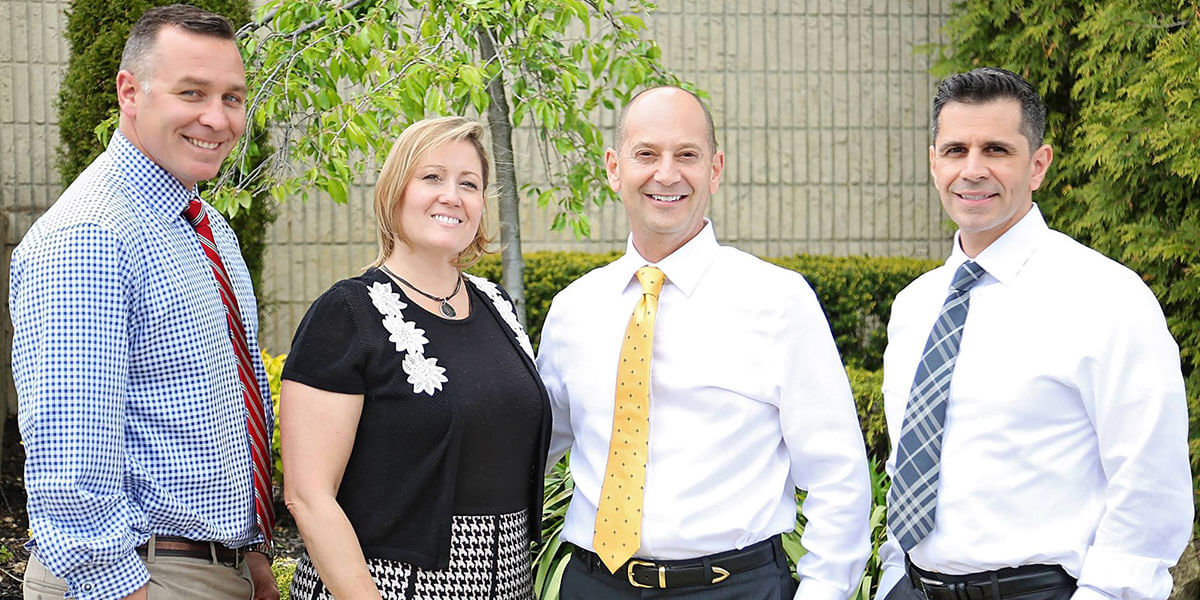 Greater Long Island Dental
ADDRESS
HOURS
Monday - Thursday | 9am - 7pm
Friday | 9am - 2pm
Saturday | 7am - 12pm (Apr-Oct)
Sunday | Sat- 8am - 1pm (Nov-Mar)
See you soon!
Call (516) 798-4223 to schedule your appointment with a dentist at Greater Long Island Dental in Massapequa. Learn more about the different types of tooth bridges available and learn if they're the right option for you.
Book Online