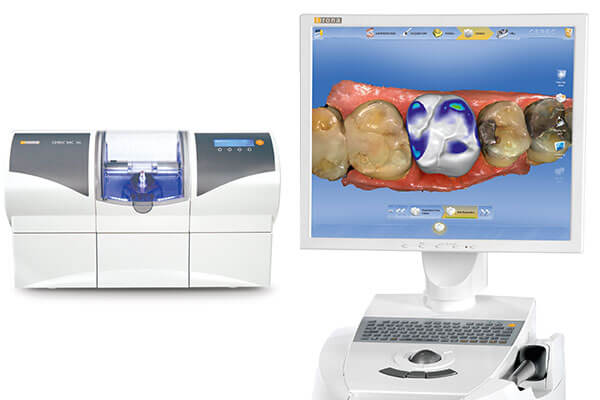 ---
CEREC® is an acronym that stands for Chairside Economical Restoration of Esthetic Ceramics. This advanced technology is used to help the dental team fabricate precise shapes and sizes for dental restorations including inlays, onlays, crowns and bridges. This technology provides patients with durable, esthetic, well-fitted single and multiple tooth restorations in a more efficient manner. The first step in using CEREC® technology is tooth preparation. Next, a digital impression is taken that sends the prepared tooth's exact dimensions into a computer. Afterwards, the computer software creates a virtual restoration replacement part for the missing areas of the tooth. The software then sends the virtual restoration data to the milling machine, where the replacement part is carved out of a solid block of ceramic or composite resin. The restoration is adjusted in the patient's mouth and cemented or bonded in place.
---
Sirona® Galileos CBCT Machine
---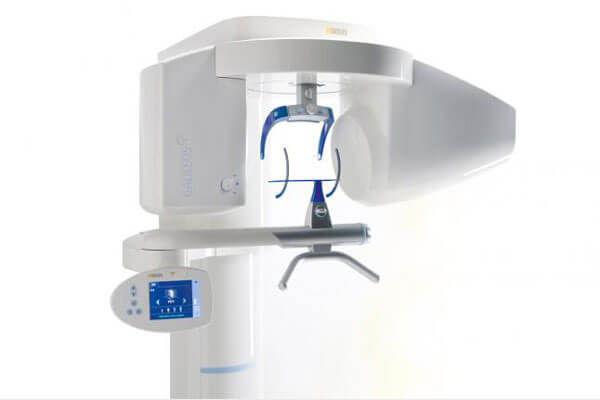 ---
Cone Beam technology provides a digital tomographic 3D view of the patient's area of interest. A traditional x-ray is only two-dimensional. With Cone Beam systems the doctor is able to get a full 360 degree view of the tooth and all surrounding areas. The 3D Cone Beam scanner provides nearly limitless views of the teeth while using less radiation than traditional medical CT technology. This new technology is fast, simple and painless, providing many wonderful benefits that were unavailable only a few years ago.
---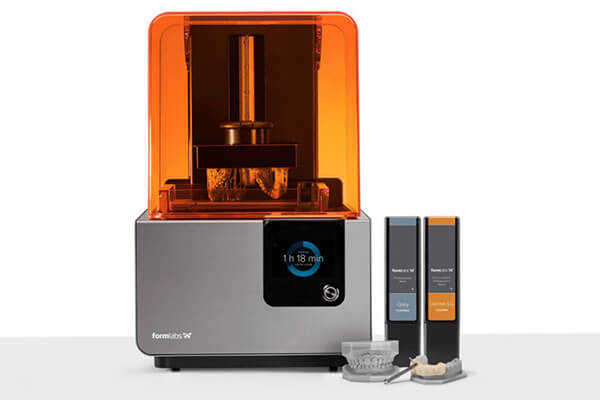 ---
With our Formlab® 3D Printer, our doctors are able to use specialized software to create 3d surgical guides that help facilitate the implant planning process, helping our dentists visualize the precise location and depth for the placement of dental implants, facilitating minimally invasive implant placement.
---
iTero® Digital Impressions
---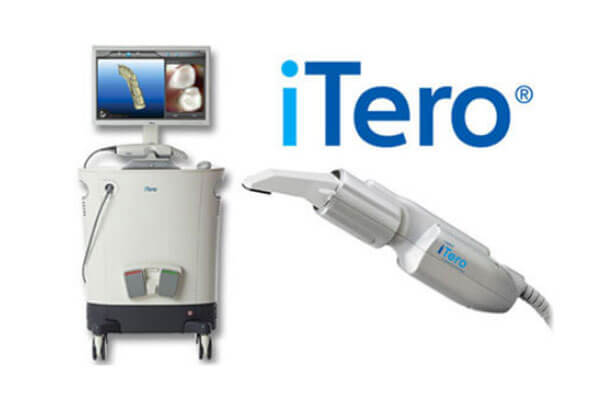 ---
The use of the iTero® scanner allows our doctors to take digital impressions of our patients teeth. Patients will comfortably experience the benefits of a high-tech, chair side treatment without the mess and gagging associated with traditional impressions have a comfortable, impression-free experience. Using this digital scanner allows our team to be more efficient and can reduce the number of visits to the office, saving patients time and money.
---