Invisalign® in Massapequa, NY
Comfortably and dramatically straighten teeth with clear braces.

---
Book Online
---
No More Metal Braces!
---
Traditional orthodontics can be cumbersome and uncomfortable. Thankfully, there's a much better option available. Invisalign clear braces straighten teeth without the hassle and pain of metal braces.
Invisalign is comfortable, discreet, and can work wonders. See incredible results in as little as 6 months!
At Greater Long Island Dental, we offer the latest in orthodontic and cosmetic treatments at our Massapequa office.
If you want to transform your smile or want to learn more about alternatives to old-fashioned braces, call (516) 798-4223 today.
---
Invisalign: How It Works
---
We start with an initial consultation where we use high-tech software to show you what your smile can look like.
We'll attach small "buttons" to your teeth that help your clear braces stay in place and work their magic.
You'll get a series of custom invisible braces designed to gently shift your teeth into the proper position.
You'll wear your aligners as instructed and return to our office for regular follow-up appointments.
You'll see your smile transform before your eyes!
---
Getting The Best Possible Results From Your Clear Braces
---
Keep your aligners in your mouth for at least 22 hours a day.
Remove them to eat and don't forget to brush and floss!
Avoid red wine, turmeric, and other highly pigmented foods that might stain your aligners.
Don't miss any appointments. Your dentist will check your progress and adjust your treatment plan if needed.
Wear a retainer after you complete treatment to maintain your new and beautiful smile.
---
Straight Teeth Are Healthy & Happy Teeth
---
Most people think misaligned teeth are simply a cosmetic problem. But this just isn't true! Misaligned, crowded, and gapped teeth can lead to a variety of dental problems, including:
TMJ pain and headaches
Increased risk of cavities, decay, and even gum disease
Difficulty brushing and flossing
When you complete an Invisalign treatment at Greater Long Island Dental, you'll have a beautiful smile and one that's more healthy, too!
---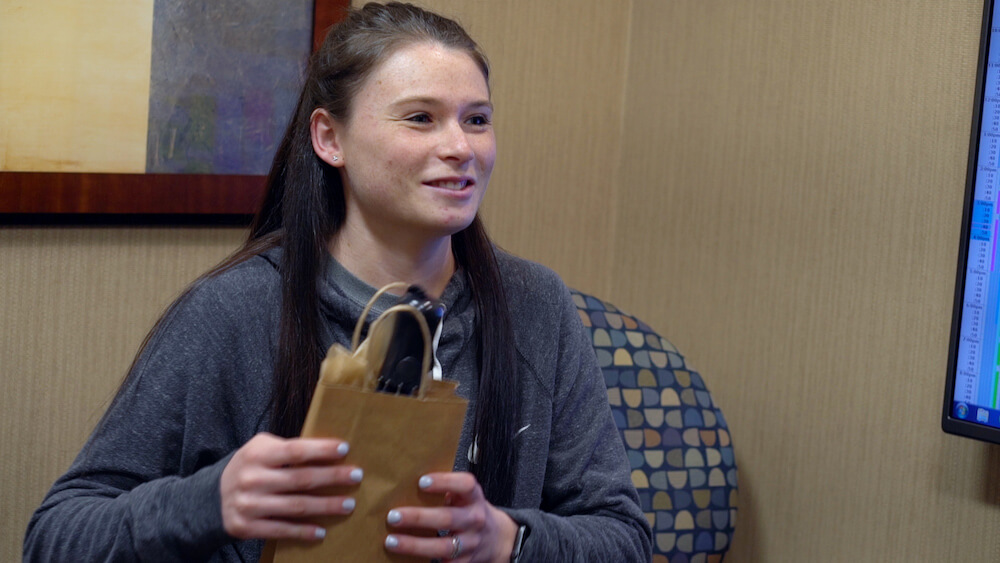 ---
Frequently Asked Questions
Is Invisalign better than braces?
Metal braces are painful and unsightly. Invisalign offers a more comfortable, discreet, and effective option for straightening crooked teeth.
Can I take Invisalign out?
For best results, Invisalign aligners must be worn at least 22 hours a day. Unlike braces, they can be removed when eating and brushing/flossing your teeth. It's also OK to remove them for short periods during special occasions (like wedding pictures), too.
Should I do mail-order Invisalign?
Mail-order aligners can work for some people, but they are not without risks. Straightening teeth without working closely with a dentist can result in misaligned teeth, jaw pain, tooth grinding, and many other health issues.
Is Invisalign OK for teenagers?
Invisalign can be a good choice for some teens. Anyone who chooses Invisalign to straighten their teeth must be disciplined to wear their aligners as instructed and to follow all at-home care instructions. Teens (and some adults) aren't able to follow through with their responsibilities.
How quickly do teeth move with Invisalign?
Clear aligners move your teeth gradually over time. It's not realistic to expect immediate results. However, most of our patients begin to see a difference in the appearance of their smiles within 12 weeks. Most Invisalign treatments are completed within 12-18 months.
---
After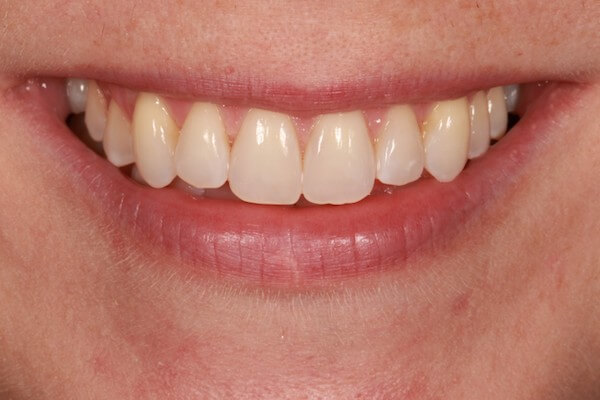 Before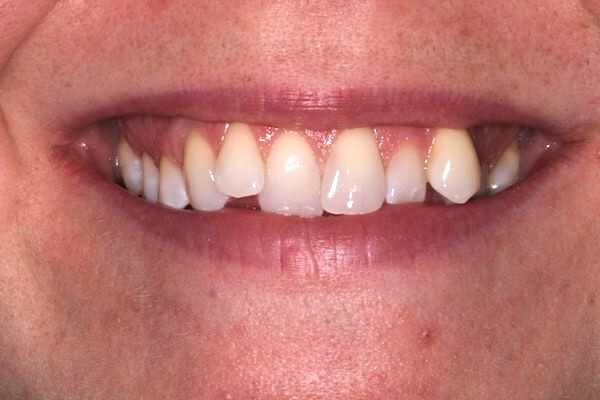 Caitlin C
Smile Gallery

See how we've used Invisalign to help our patients transform their smiles.
---
View more
At Greater Long Island Dental in Massapequa, our cosmetic dentists take great pride in helping our patients get the smile of their dreams. We're friendly, gentle, and committed to exceeding your expectations! We'll help you feel confident about your smile and how you feel about yourself. At our office, you'll always be treated with care, respect, and compassion.
---
Meet Our Doctors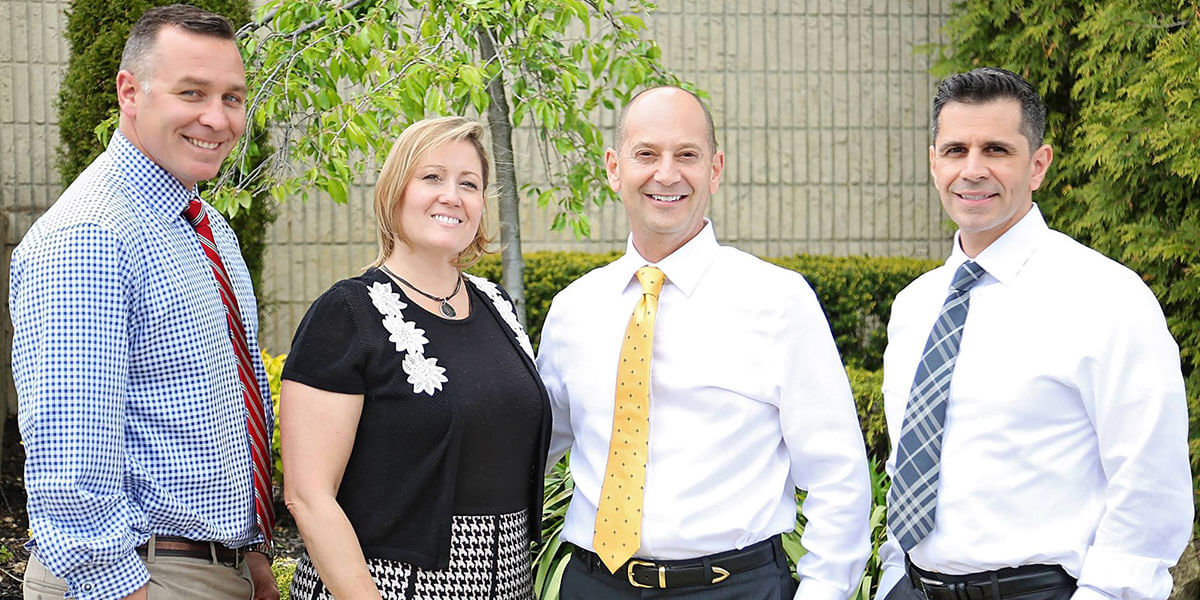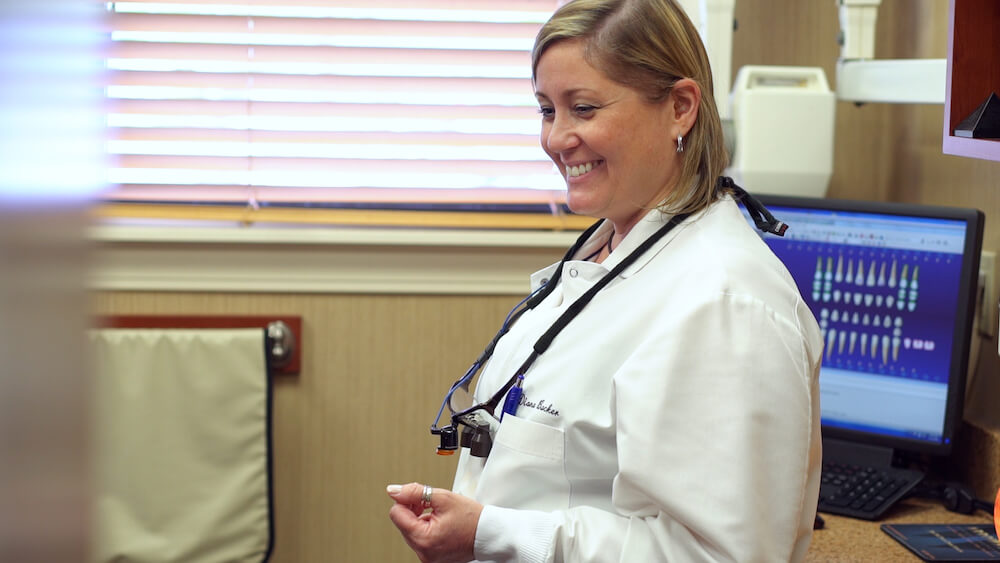 Invisalign vs. Braces
---
1. Invisalign can be removed while you eat — braces can't.
2. With Invisalign, it's easy to brush and clean your teeth
3. Invisalign's clear aligners don't give you that "metal-mouth" look
Greater Long Island Dental
ADDRESS
HOURS
Monday - Thursday | 9am - 7pm
Friday | 9am - 2pm
Saturday | 7am - 12pm (Apr-Oct)
Sunday | Sat- 8am - 1pm (Nov-Mar)