Your teeth can have a significant impact on your daily life — a bright, attractive smile can completely change the way you look and feel about yourself!
The field of cosmetic dentistry has come a long way. With the right treatments, you can achieve the gorgeous, dazzling smile you've always dreamed of. At Greater Long Island Dental, we have plenty of experience and expertise in several effective long-lasting cosmetic procedures, and we are ready to help you get the results you're looking for. 
Keep reading to learn more about the best cosmetic dental procedures and their advantages!
1. Teeth Whitening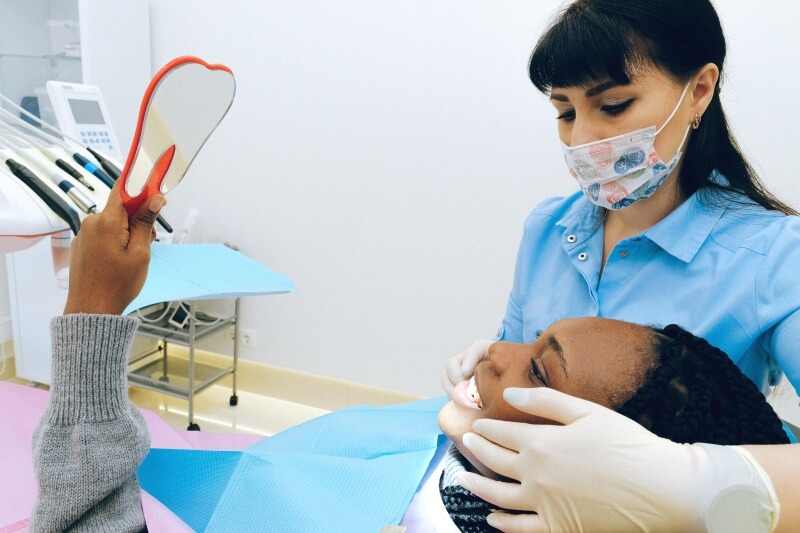 Most people have some degree of staining or discoloration on their teeth — so it's no surprise that teeth whitening is one of our most popular cosmetic dental procedures. Having a bright and even smile can be life-changing, especially if stained teeth are affecting your confidence and self-esteem.
At Greater Long Island Dental, we offer quick and highly effective whitening treatments that can help you achieve the beautiful smile you've always wanted. Our favorite is our "Whitening For Life" program! We provide you with custom trays made with an in-house 3D printer, as well as a prescription strength gel. Here's the best part — you'll receive FREE whitening gel for as long as you are a patient at our practice! 
We also offer Zoom Whitening Treatment, which consists of a one-time, in-office procedure that can give you whiter teeth in just 90 minutes. First, we'll make you custom trays. Once prepared, you will spend some time with one of your hygienists and discuss the results you wish to achieve. Zoom utilizes whitening gel activated by a UV light to provide safe and fast results!
2. Clear Aligner Therapy
While straight teeth are a cosmetically desirable feature, they can also have huge health benefits. Crooked or misaligned teeth are more difficult to clean, making you more vulnerable to cavities, decay, gingivitis, and even tooth loss. They can also add pressure to your jaw, which can lead to headaches and TMJ.
If you want to achieve straighter teeth, clear aligners or Invisalign may be a perfect solution for you. This is a virtually undetectable, long-term straightening method that can provide beautiful results.
We've dumped goopy impression material. Now, we use computer scans to provide you with comfortable, custom-made, clear aligners that will shift your teeth over time with consistent use. You'll also have regular follow-up appointments to monitor your progress and make adjustments if needed. If you don't want to visit us in person, you can utilize our virtual app, where we can monitor your progress and save you a trip to the dentist!
Invisalign aligners are comfortable, highly effective, and can be removed during meals and while brushing and flossing, which makes them easy to clean. PLUS, we provide you with unlimited whitening gel to whiten your teeth while you straighten them! (Our patients LOVE it!)
If you are worried about crooked teeth and the long-term effects, you can ask your dentist about Invisalign — If you are in Massapequa, our team will be happy to help you.
3. Porcelain veneers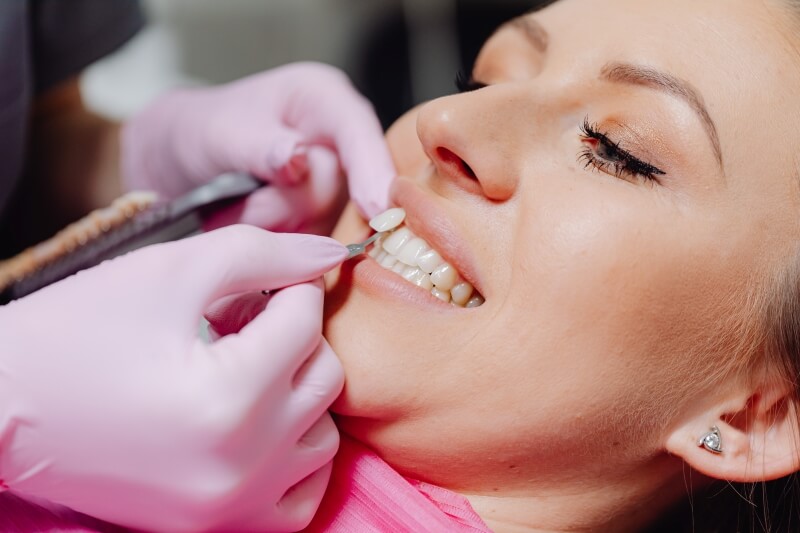 For patients looking for a smile transformation, porcelain veneers are an excellent option. By using digital scans and photos, we can treat each patient's needs individually to deliver the desired results.
No two cases are the same! Master Ceramists are involved throughout the entire process to ensure that your smile is natural, durable, and gorgeous. 
Veneers are an effective, durable treatment that can solve many cosmetic and oral health concerns. Whether your teeth are crooked, stained, chipped, cracked, or all of the above, veneers can give you beautiful and completely natural-looking teeth in a single, simple procedure.
Not only do porcelain veneers offer dramatic results, they're also easy to maintain through traditional dental care such as brushing, flossing, and regular professional cleanings. Veneers can also last up to 20 years depending on your home care and compliance with your dental hygienist. With the proper maintenance, you can enjoy a beautiful smile for years to come.
4. Cosmetic bonding
Cosmetic bonding is an effective treatment for a wide variety of cosmetic dental concerns. It's also non-invasive and more affordable than most traditional cosmetic procedures. With cosmetic bonding, we can treat issues such as chips and cracks, staining, and black triangles (gaps at the base of the teeth). It's performed by filling in damaged areas with high-quality composite material to protect the existing tooth structure and provide an attractive appearance.
The procedure is fast — usually takes less than an hour — and doesn't require any permanent changes to your existing teeth. Keep in mind that you'll need to be careful to avoid further staining, especially from coffee, tea, or red wine. You'll also need to be diligent with regular daily dental care to extend the duration of your bonding treatment.
5. Bioclear veneers
If you want a more long-lasting treatment option but you don't want to undergo permanent changes to the structure of your teeth, Bioclear is a high-tech treatment that can help you achieve the results you're looking for. 
Unlike porcelain veneers, Bioclear veneers are completely reversible and don't require altering the enamel of your natural teeth. They're ideal to treat even the most severe cosmetic issues, from cracks to deep-set discoloration. 
The procedure is particularly effective for treating black triangles. Even though Bioclear veneers aren't permanent, they can last more than a decade with proper care and the procedure can usually be completed in just one appointment.
Looking for a trusted cosmetic dentist in Massapequa?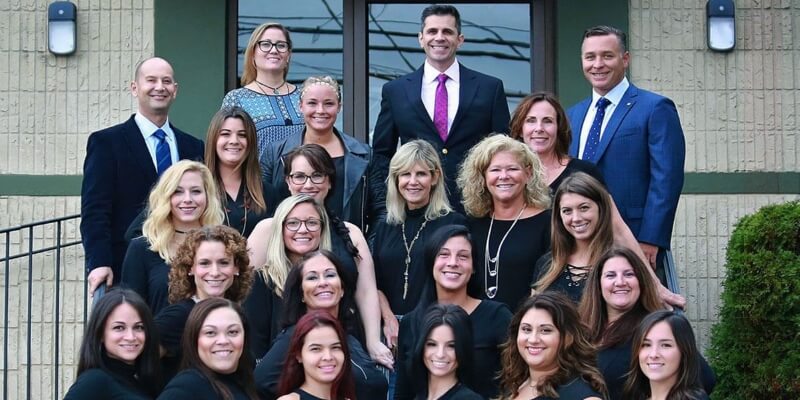 At Greater Long Island Dental, we're passionate about providing exceptional dental health care to patients of all ages. Our incredible team is experienced, compassionate, and dedicated to creating a warm environment where you can feel comfortable and confident that you're getting the highest-quality care.
We have extensive experience in cosmetic dentistry and will work closely with you to find the perfect treatment plan to suit your specific needs, so you can have the smile you've always wanted.
Call us at (516) 798-4223 to schedule your appointment today!